EVENTS
Just some of the events that you have held to support The NFRSA
The best thing about fundraising is the 'fun' part!
Below are some of the events you have held in order to support our work.
We love receiving photos and stories, so if you email us with news of your activities at info@nfrsa.org.uk we will post them here.
Send Us Your Pics and Share The Joy!
Thank you for your support!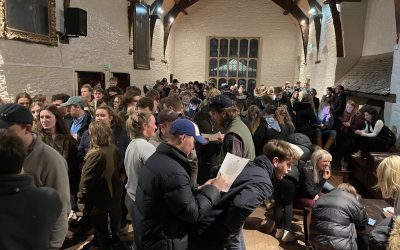 The Royal Agricultural University in Cirencester has a long tradition of raising money for charity and in 2022 they chose The NFRSA as one of the recipients of money raised during their annual RAG Week in January. Activities included a rally to Leeds, a sponsored car...
read more
EVENTS
Are you planning an event?
If you're planning a fundraising event for The NFRSA and would like to include it on our calendar, pop us an email at info@nfrsa.org.uk with all the details and we will be delighted to publish it.
CONTACT US
Want to get involved, or find out more?
We would not be able to do what we do without our army of wonderful volunteers. If you feel you would like to help us in any capacity, whether it be administration or fundraising, please do get in touch using the form below.
Likewise, if you have something you'd like to ask us, please do so using the form below.