Charities
Search our Colleagues by Region
There are 16 wonderful charities across Britain who work tirelessly to care for their retired police dogs and we salute the work they do. The NFRSA will support each one if they need our help. We are so proud of them, and to be working alongside them.
At present these fantastic charities support retired police dogs, and with the exception of London Retired Police Dogs Trust, Pensions4Paws and Pawsome Pensions, who also support retired fire dogs in their region, there are currently no other charities to support all 3 emergency services.
The NFRSA will embrace all these services.
Where there are regions on the map that appear with no charities, it means there is currently no local support.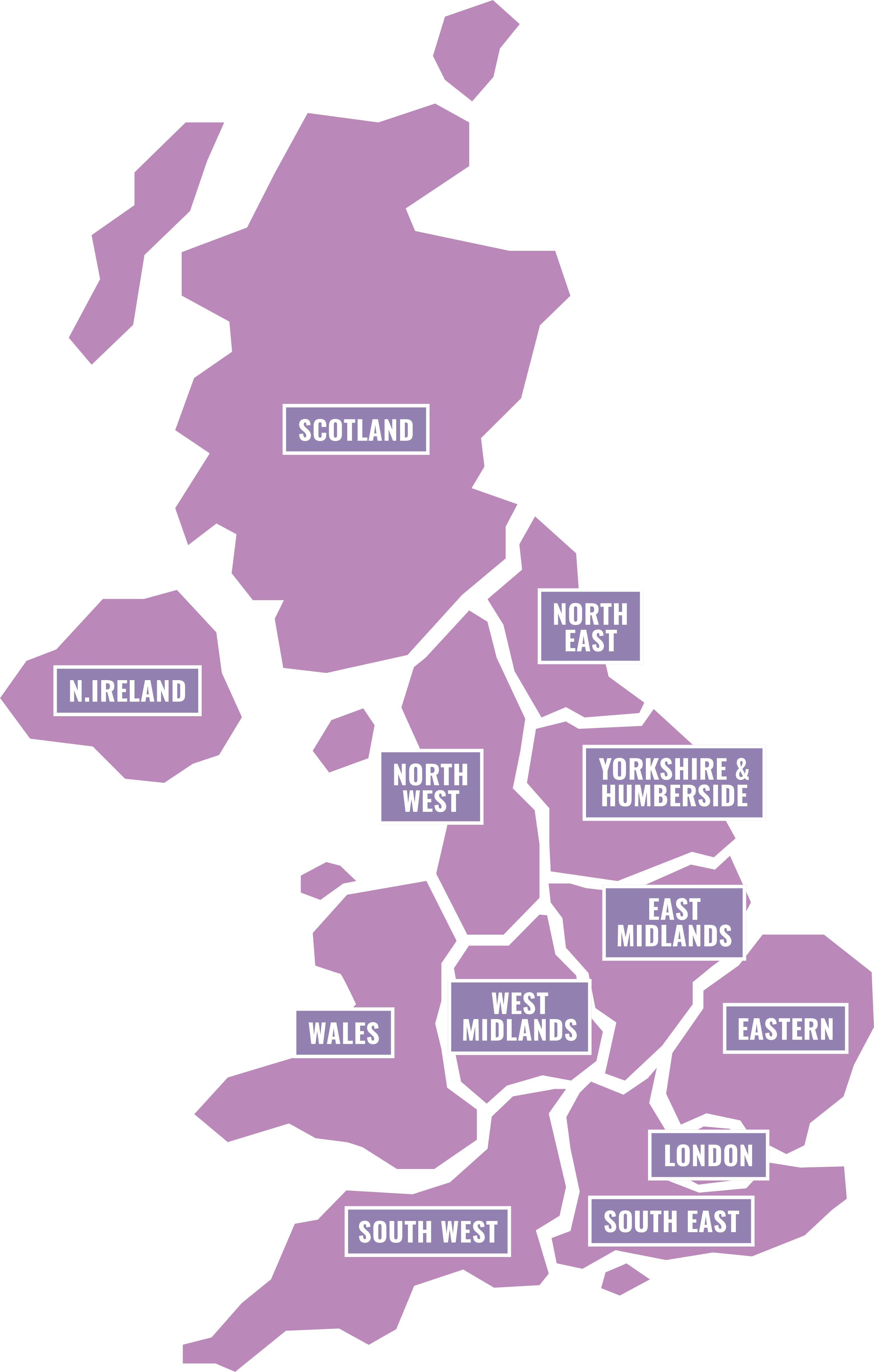 Eastern
Essex Retired Police Dogs Fund - Website
London
London Retired Police Dogs Trust - Website
GET INVOLVED
Donate today
The NFRSA relies on your generosity and support to help our retired service animals.
By making a donation, you could be helping a retired police dog with its ongoing medication, a retired police horse needing emergency treatment, a retired fire dog receiving life-saving surgery, or a retired prison dog getting much-needed dental treatment.
Every single heroic animal, retired from working life, but still needing our care, could benefit from your kindness and concern.
We would be deeply grateful for any gift to aid us in our work.
Please donate today and be assured every penny will go towards keeping these heroic animals safe, healthy and happy in their twilight years.
You can choose a one-off donation, or a monthly contribution by completing the form here.
THANK YOU! Your incredible action today will help save lives.
CONTACT US
Want to get involved, or find out more?
We would not be able to do what we do without our army of wonderful volunteers. If you feel you would like to help us in any capacity, whether it be administration or fundraising, please do get in touch using the form below.
Likewise, if you have something you'd like to ask us, please do so using the form below.