Meet the Trustees and the Team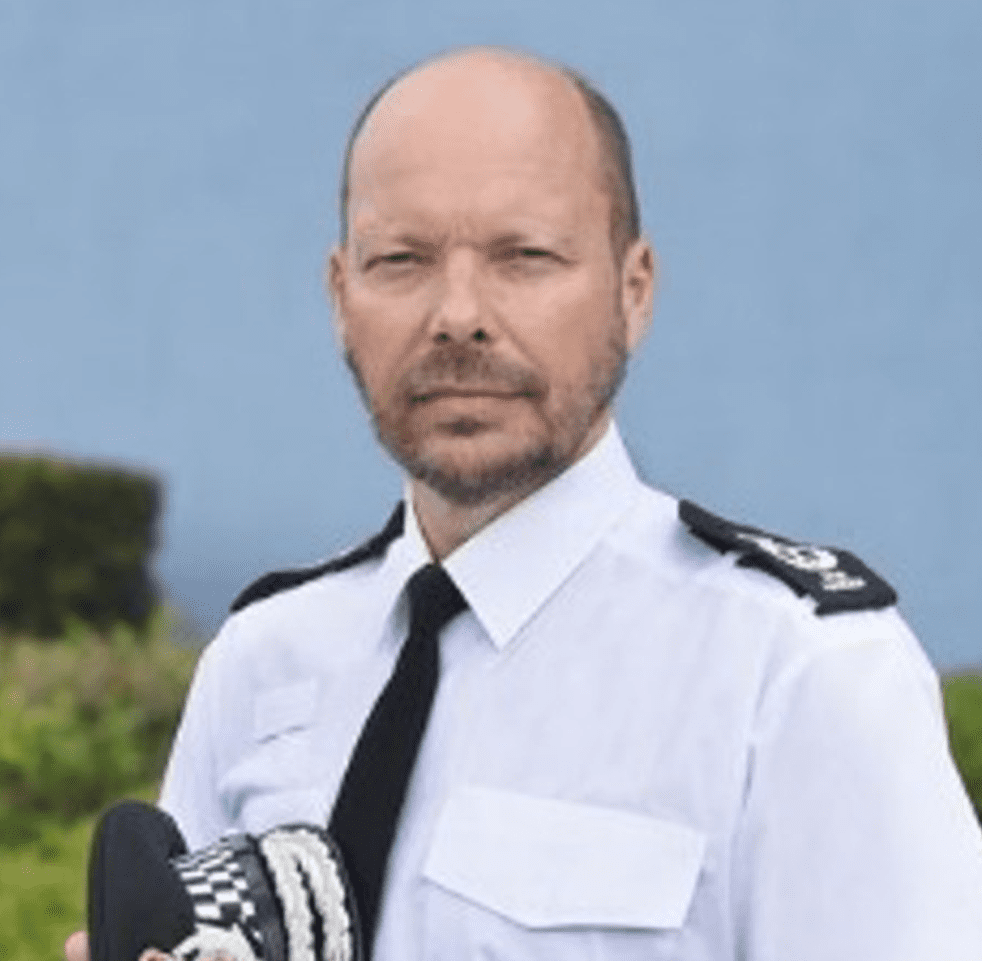 Chief Constable Rod Hansen QPM
Trustee
Rod Hansen joined Gloucestershire Constabulary as Deputy Chief Constable in May 2013 and in May 2017 took over as Chief Constable.
Rod started his career at Avon & Somerset Constabulary more than 30 years ago and during that time has covered a variety of roles from patrol inspector in central Bristol to District Commander for Bath and North East Somerset. Other postings also led to him working on the force surveillance team and reviewing child protection arrangements.  He later helped to establish a 10 year Joint Venture Company delivering enabling services to 3 police sector organisations including the Constabulary.  As a senior investigator, he has investigated deaths in two other forces and played important roles in serious and organised crime investigations.
Rod has been a hostage negotiator since 1998 and for a number of years was the South West Regional Co-ordinator for negotiating. He was course director for the regional negotiators course and in October 2003 trained negotiators within the Greek police service in preparation for the 2004 Olympic Games in Athens.
Rod has also been the Chief Police Advisor to the military Joint Task Force Headquarters (JTFHQ) and part of a multi-agency team of non-military advisors working closely alongside colleagues from the Stabilisation Unit, Department for International Development, Foreign and Commonwealth Office and a variety of volunteer and charitable groups such as the International Red Cross.
His deployments to date include; Somalia to help devise the next phase of the United Nations (AMISOM) plan to bring security to the wider Horn of Africa, the Masai Mara, Kenya, working with Kenyan and Ugandan Rapid Deployment Forces on flood relief, food assistance programmes, malaria and refugee reduction. Rod also assisted in the fast time provision of a UK police capability to assist the British military in extracting British nationals from Libya during the recent fall of the regime. Op Ruman was the largest UK military operations since Afghanistan, and Rod assisted in providing IPRC support following Hurricanes Maria and Irma in the Caribbean, and the subsequent humanitarian crisis.
Rod is also the current National Police Chiefs' Council lead for aviation and mounted policing.
Rod is particularly passionate about how we use soft power to influence or affect others.  Since becoming Gloucestershire's Chief Constable he has introduced a ground breaking supportive leadership and wellbeing programme which has transformed the culture of the Constabulary from authoritarian command and control to one where soft power and supportive leadership achieves outstanding results.  The effect has been described by National academics as 'astonishing'.  It raises self-awareness, self-confidence and a healthy resilience that provides an environment where everyone can thrive.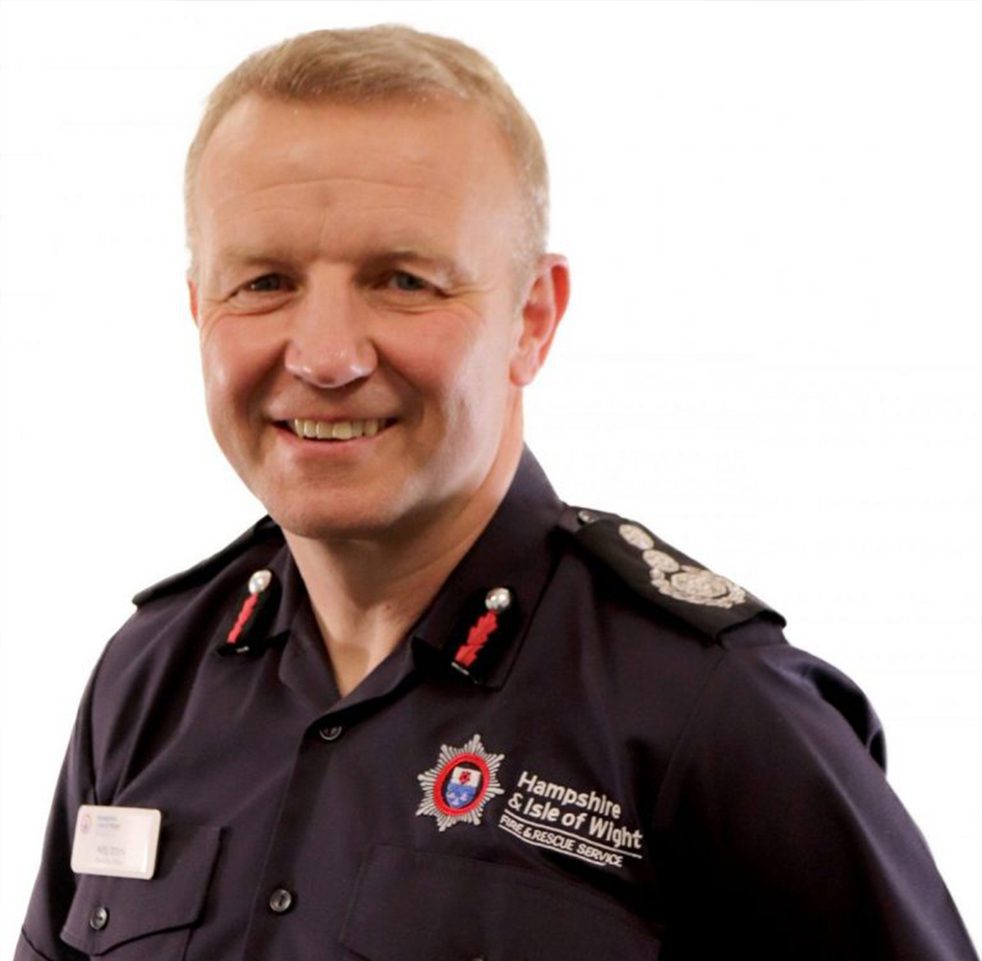 Chief Fire Officer Neil Odin
Trustee
Neil's fire service career began in 1991 and he has since served in three services, becoming Assistant Chief Officer (Community Safety) at Hampshire Fire and Rescue Service in 2012.
In 2014, as Deputy Chief and Director of Service Delivery, Neil looked after community safety, response and resilience, and was responsible for frontline response, prevention, safe & well visits and community self-help plans. Neil became Chief Fire Officer of Hampshire Fire and Rescue Service and Isle of Wight Fire and Rescue Service in January 2018. He has a Master's Degree in Business Administration from the University of Southampton.
Alongside his role as CFO, Neil is also the UK National Fire Chief's Council Chairman for the Prevention Committee, supporting fire services across the nation to prevent fires and other emergencies. He is Chairman of the United Kingdom Rescue Organisation (UKRO) which brings together the UK's rescue services to develop their skills and improve rescue standards and is also a trustee of the Blue Lamp Trust which was established to promote and enhance community safety across Hampshire and the Isle of Wight. He is a member of the Institute of Directors and a Graduate member of the Institution of Fire Engineers.
Most recently, Neil has chaired the Strategic Coordinating Group (SCG) in Hampshire and the Isle of Wight ensuring the effective multi-agency response to COVID-19.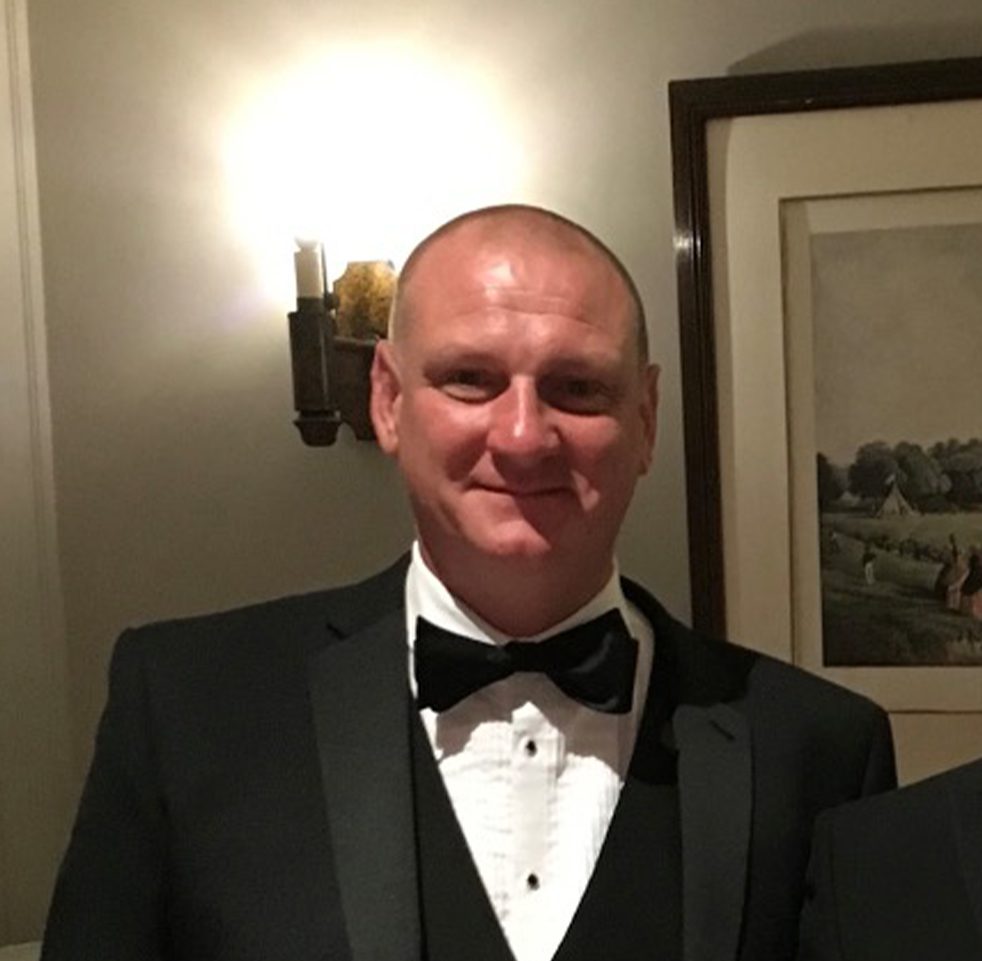 HMPPS Nigel Batchelor
Head of Function – Head of Dog & Technical Support Group
Trustee
Allow me to introduce myself, my name is Nigel Batchelor. I have two children and live with my partner and four French bulldogs in Nottinghamshire. Having four dogs definitely keeps me out of trouble!
I am currently serving in HM Prison and Probation Service and have been since joining the service in 1994. I have worked mainly in the West Midlands area starting at HMYOI Brinsford in Wolverhampton as a young prison officer, before moving to Learning & Development as a trainer for new entrant prison officers. In 2009, I moved to the National Tactical Response Group as a team leader attending incidents within prisons all over the country.
In 2019 I was privileged to be offered and accepted, the position of Head of Function for the National Dog and Technical Support Group based near Oxford. This was an exciting time for me as it was like starting a new career path and having to start all over again. To say that every day is a school day is an understatement!
The Prison Service have approximate eight hundred dogs of varying specialisms, this means that we retire approximately eighty dogs per year. I was therefore delighted to hear about, and now be involved in the NFRSA as a Trustee. I would like to think I will now play a vital role in supporting service animals after their dedicated service and into retirement. This is something that I am passionate about and recognise the work that needs to be done to help our service animals.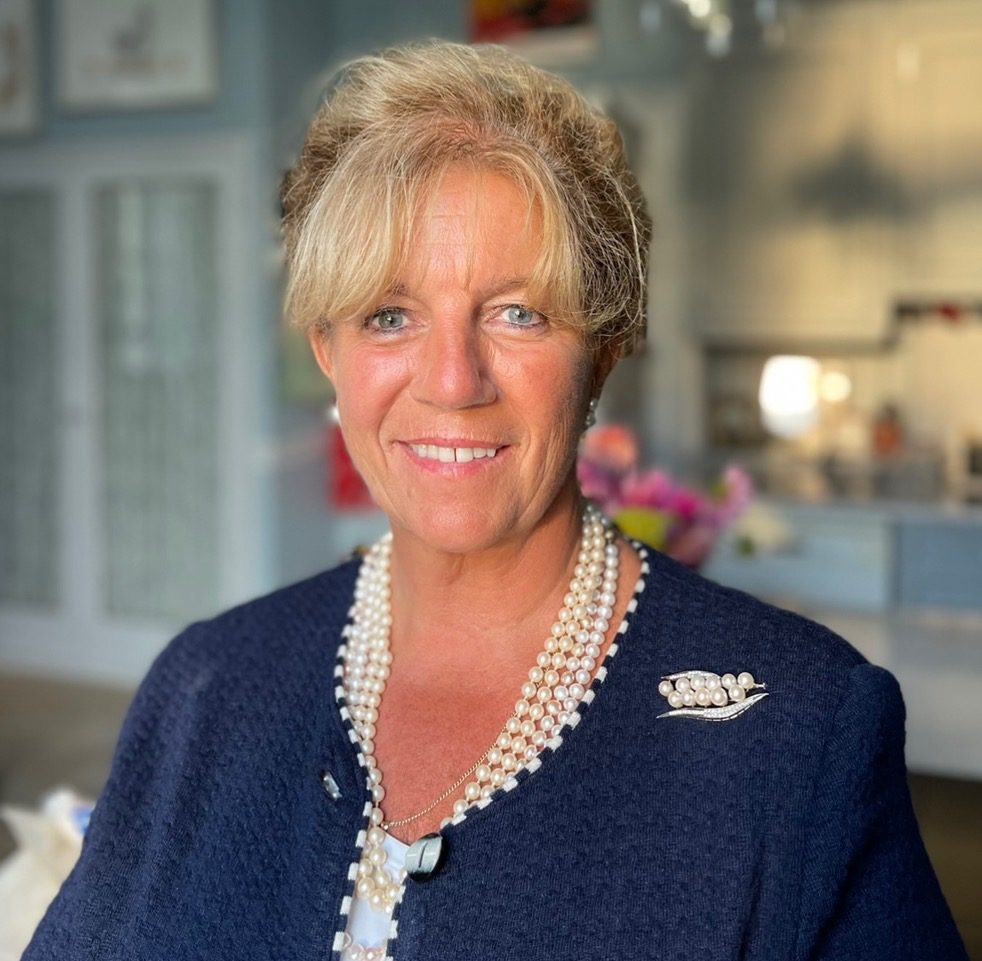 The Rt. Hon. The Countess Bathurst
Trustee, Management ComMittee and Grant Applications Panel
Born in Marlborough, Wiltshire in 1965, Lady Bathurst spent her childhood with her elder brother in Lyme Regis, Dorset, after her parents moved to be closer to the family 'HQ' in East Devon, when she was still a toddler.
Educated privately, Sara grew up in a patriotic home with old-fashioned values, instilling in her a natural sense of duty and a deeply charitable conscience, as well as a hefty dose of independence.
In her early 20's, Lady Bathurst travelled to the United States where she settled in Chicago in 1986. She stayed in the US for five years, exploring as much of the country as she could, supporting herself by working in various roles, including a period spent with a top Chicago lawyer.
Her return to the UK in 1991 saw her joining the family business of independent bookshops in the South West as a partner, and she lived for a while back in Lyme Regis running the flagship branch until she met her husband Allen, the then Lord Apsley, in 1993. They married in 1996 when she moved to the Cotswolds – she had always said she wanted to marry a farmer!
Since then, her time has been spent running the house at Cirencester Park, supporting her husband, and involving herself deeply in the Gloucestershire community and beyond.
When her father-in-law, the 8th Earl Bathurst died in 2011, she became the 9th Countess Bathurst and continues in her roles as President and Patron to many local and national charities and associations, including National Vice President to the Royal British Legion Women's Section.
Amongst her many interests her dogs, the countryside, and farming are especially dear to her.
Lady Bathurst served as High Sheriff of Gloucestershire 2016/17 and was particularly engaged with the Gloucestershire Constabulary and in particular, the Dog Section, which is where her passion now lies.
Lady Bathurst is also a PCC Ambassador for Gloucestershire.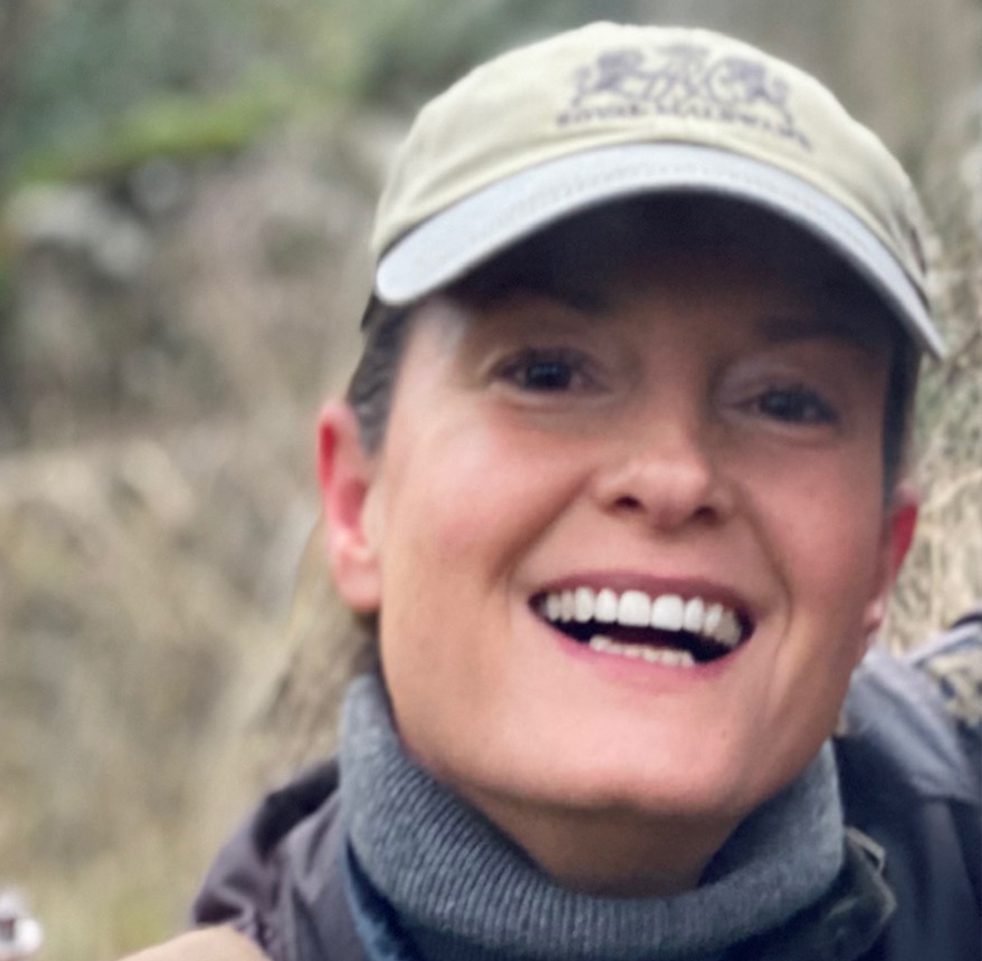 Jill Bradley
Trustee and Management ComMittee
Jill started her career in advertising and worked for 10 years in companies Delaney, Fletcher Bozell and Leo Burnett on accounts including Chrysler Jeep, McDonalds and Proctor & Gamble.
Folllowing this, she worked at an events company for a year before starting her own company Benchmark Events which ran for 10 years.  Jill specialised in bespoke, corporate events holding parties in venues such as Bloomsbury Ballroom, Bishops Palace and 9 Grosvenor Place for clients including Douglas & Gordon, Mirabaud Securities and Framestore.
Jill is married, has two children Jago & Tabitha, and they moved to Gloucestershire from London in 2021.  She loves yoga and riding in her spare time and is very excited to be working on the setting up and future of the NFRSA.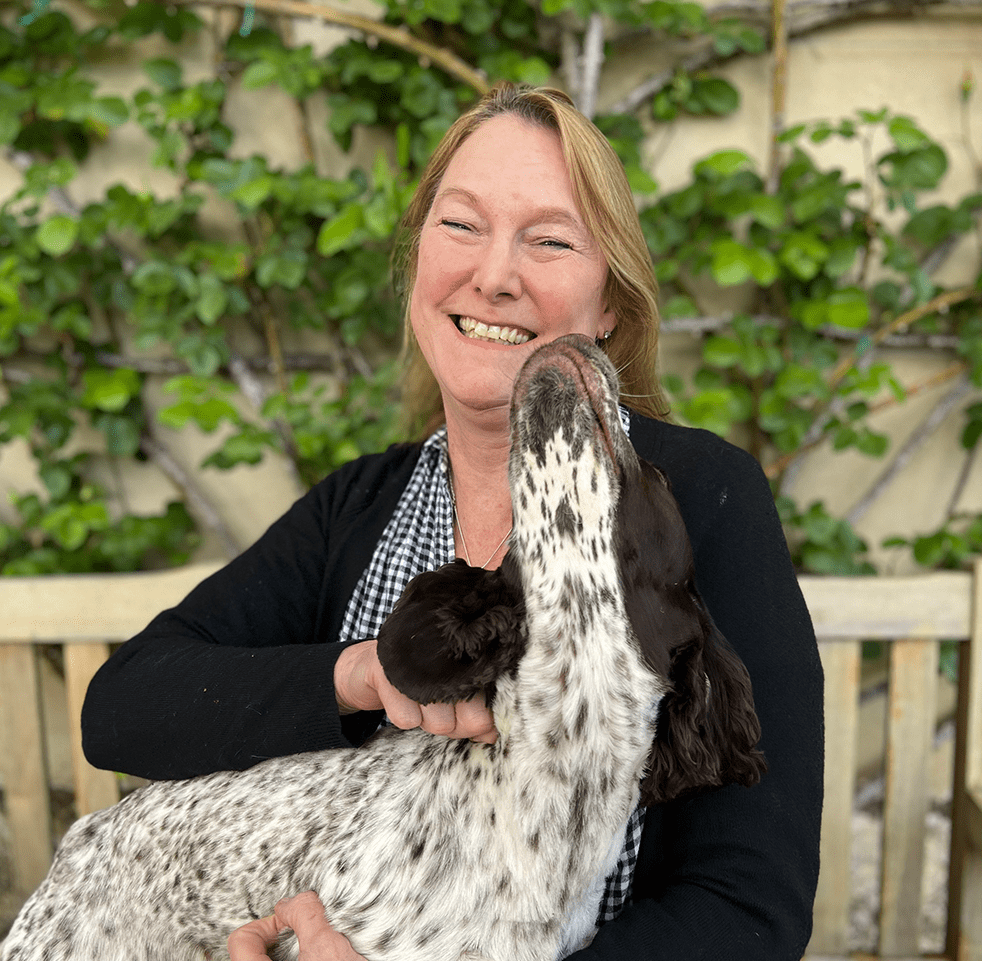 Sarah Peaslee
Management Committee And Volunteer Coordinator
Sarah brings with her many years of experience as a diplomat and civil servant, working both for the US and UK governments at home and abroad.  She and her former-ambassador husband Jamie have now returned to live in the Cotswolds, where Jamie grew up. 
When abroad, Sarah worked with many animal charities and organised charity dog shows at the British Embassy, Bahrain.  She and her family (three children now at university) have adopted and loved many animals and are currently blessed with a rescue Labrador and cat from Oman. 
The family are loving being back in Gloucestershire, and Sarah is especially enjoying attempting to revive her dormant riding skills.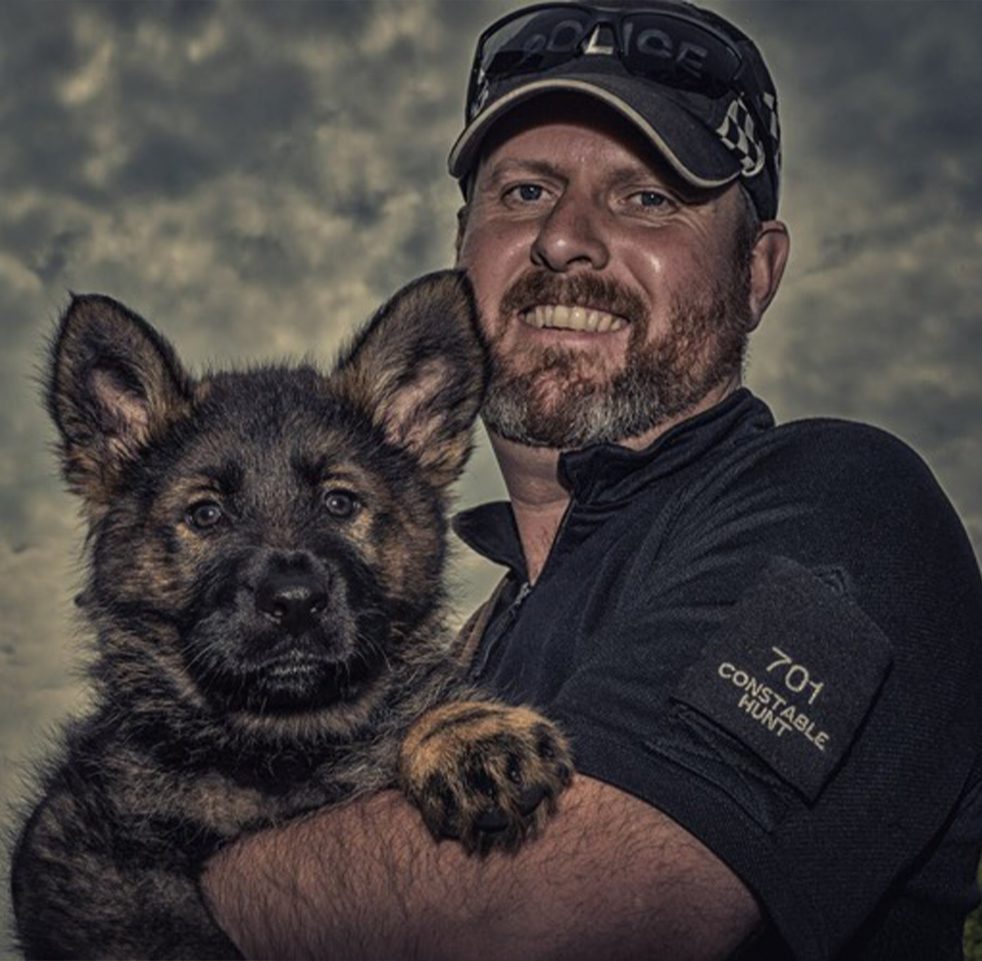 Richard Hunt
Management ComMittee and Grant Applications Panel
Richard is a police officer with 26 years' experience with Gloucestershire Constabulary.  Richard joined the police aged 22 and spent 8 years on front line response in the Gloucester City area of the county before joining the dog section in 2004 where he was a countywide resource. 
Richard has worked three general purpose dogs, two of which have been specially trained to be firearms support dogs working alongside armed officers in high threat related incidents involving weapons.  In addition Richard has also worked two proactive drugs, cash and firearms search dogs. 
Richard is currently working two dogs, Jango and Bonnie as well as being the lead instructor for the Constabulary and having the responsibility of training officers to handle general purpose, firearms support and proactive search dogs.
Richard is passionate about this charity as he has looked after 3 police dogs within his family home when they retired from their working lives and appreciates the support that this charity will provide to all retired service animals across the country.
Richard is a married father of three children who have all grown up alongside the police dogs who live with them at home, the dogs are very much part of the family and loved by everyone.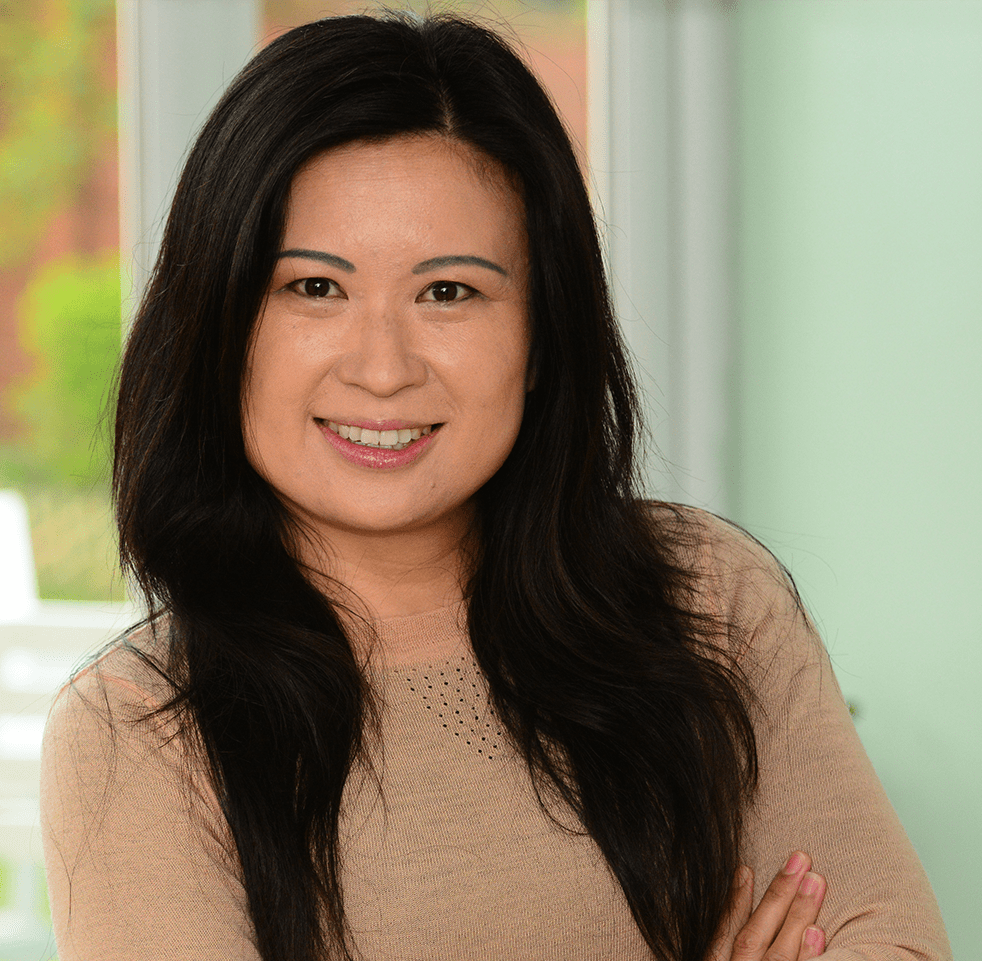 Qing Lin
Management CoMmittee and Volunteer Coordinator
Born and raised in China, Qing (pronounced Ching) settled in Gloucestershire over 20 years ago, after living and working in Japan, South Korea and Thailand. 
More than a decade has passed since Qing set up a well-known consultancy firm specialising in cross-border trade and sourcing products. 
It is the leading organisation, if not the very first in the southwest, to specialise in enabling and assisting the growth needs of companies in international trade – particularly in connecting UK firms with Chinese and other foreign firms. 
Qing's passion for helping others is clearly evident in her dedication to promoting cultural and business links between different countries. 
In addition, she and her husband Adam have been "puppy walker" volunteers for UK Guide Dogs for over 10 years and are now the proud owners of a Skye Terrier, an endangered breed – their beloved "Minnie."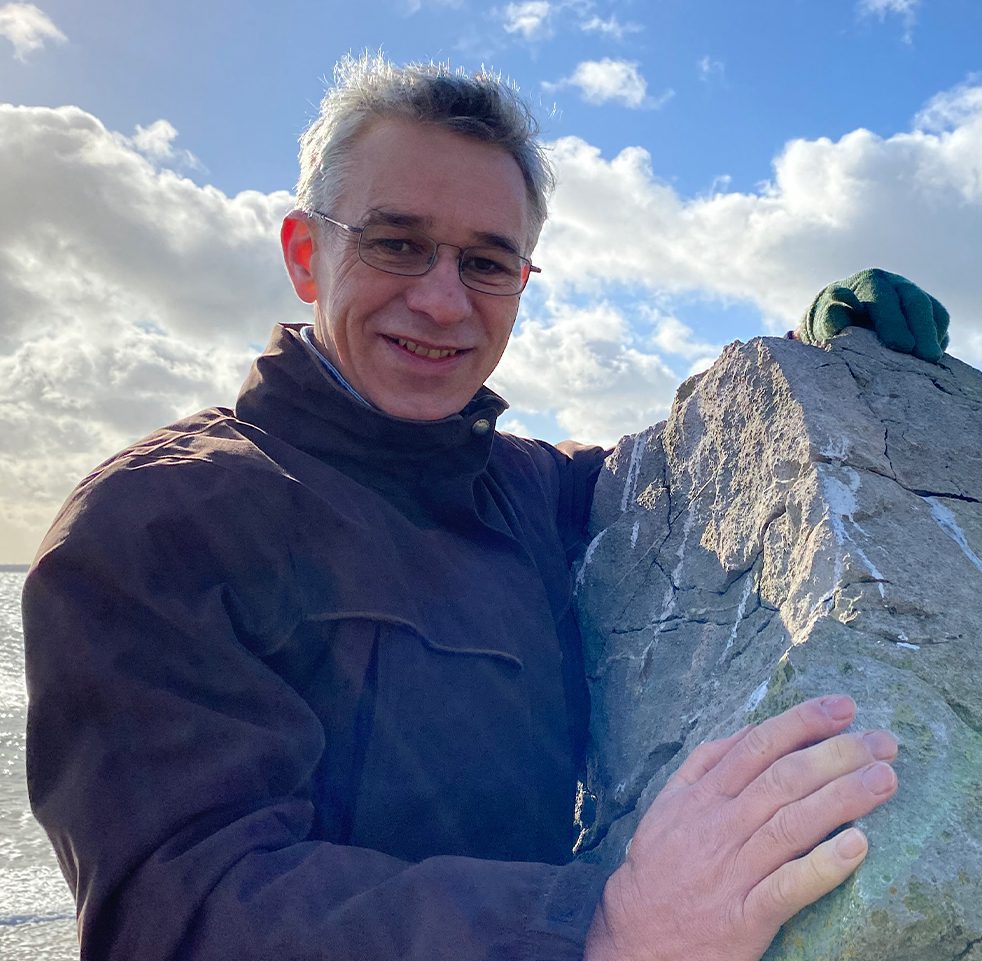 Rod Benson
Grant Applications Panel
Rod Benson is a Veterinary Surgeon with 36 years of clinical experience. He has worked for the last 35 years in a 6 Vet mixed practice, dealing with both farm and companion animals though working primarily with the latter. He holds the CertVR. – a post- graduate qualification in diagnostic imaging covering X Rays and Ultrasound.
A keen footballer until his mid-forties, he has completed two rural marathons. Rod is married with two grown children, a cat and a dog!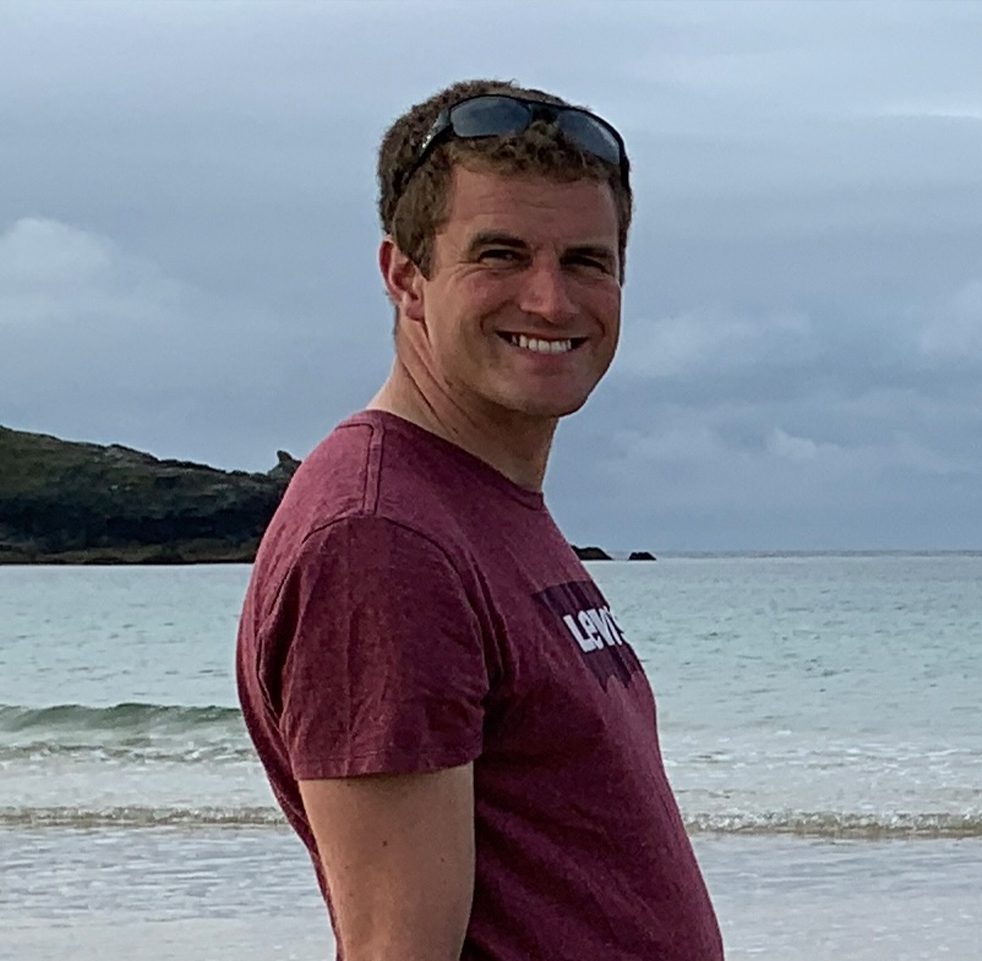 Robert Darvill
Grant Applications Panel
Rob always knew he wanted to be a vet. He qualified from Cambridge University in 2008 and spent a year in mixed practice in Bedford before moving to the Cotswolds and joining Benson and Babb in 2009.
Rob is equally happy examining, diagnosing and preventing disease for pets or on farms. Rob especially likes delivering all forms of new life and surgical procedures. Rob really enjoys the relationships he has formed with farmers and pet owners and a joint approach on trying to achieve the best outcomes for the animals in his care. Rob has a much loved cocker spaniel called Ajax, a female cat called Keith and a collection of smaller pets cared for by his children. He is a member of Cirencester baptist church and likes to run, and play squash and tennis in his free time.
CONTACT US
Want to get involved, or find out more?
We would not be able to do what we do without our army of wonderful volunteers. If you feel you would like to help us in any capacity, whether it be administration or fundraising, please do get in touch using the form below.
Likewise, if you have something you'd like to ask us, please do so using the form below.